Mega Mondays are back, with new episodes and specials every week. This week's highlights are: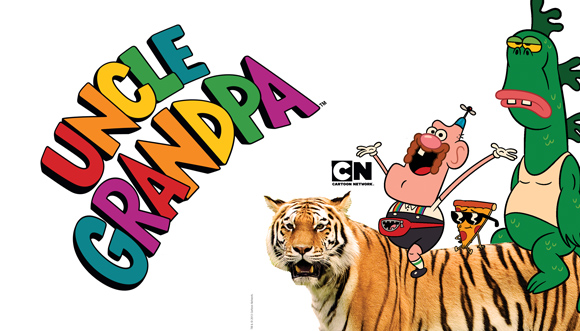 At 4pm, Uncle Grandpa is back, but their RV gets a flat tyre on the day of the big race! So Uncle Grandpa fills in, but winds up enjoying life as a tyre in "
Uncle Grandpa Retires!
"
Mordecai and Rigby continue their adventures with brand-new "Regular Show In Space" at 4:30pm! Benson tries to cure his depression by getting some French Fries in "
Fries Night
", then the gang help Pops overcome his nightmares in "
The Dream Warrior
"!
There's a DC superhero movie every week at 5pm. Lex Luthor forms his own army of super-powered villains to take on DC's greatest heroes in this week's feature,
Justice League: Attack of the Legion of Doom
! And then at 6:30pm, Batman has to solve the mystery of the Justice League disappearing in
Batman: Be-Leaguered
!